JoCo Firm To Hire 80 Invest 78M To Expand Manufacturing Line
JoCo firm to hire 80, invest $7.8M to expand manufacturing line Johnston County has worked up an incentives package to entice a gas station supplier to create jobs.
OPW, which designs and manufactures retail fueling, fluid handling, and car wash system solutions, is expanding its Smithfield location, a move that means at least 80 new positions and $7.8 million in equipment investments over two years, according to the county.
That's in addition to the 205-person operation the company currently operates near Johnston Regional Airport, where products such as below-ground piping and containment systems, as well as underground storage tank equipment, are currently manufactured for convenience store chains.
Recruiters with the Economic Development Partnership of North Carolina put the company – known internally as Project Peak – in touch with Johnston County about a year ago regarding the planned expansion.
The county's economic development director, Chris Johnson, describes conversations that spanned several months before the deal was finalized. Where OPW is located makes it a particularly exciting expansion, he says, noting the I-95 corridor is a manufacturing hot spot. And industry pressures have led to multiple downsizing actions by firms on that stretch over the decades.
The 80 jobs the company has pledged could also increase, Johnson says.
The county's incentive grant covers a five-year span starting in 2019. According to Johnson, the grant amount will be 50 percent of the ad valorem tax the company pays as it invests in new equipment. Using the $7.8 million the company has projected it will spend, that amounts to about $30,420 each year, about $152,100 in total over the grant term.
"If the company should invest more, then the amount will be adjusted by the same formula," he says, emphasizing that the grant amount "will be based on and paid on the actual taxes paid to the County by the Company."
New jobs are across the board, from production workers to office personnel, and Johnston Community College is providing customized training for new hires.
As part of the expansion, in 2018 the Johnston County site will add to its product set. Specifically, it's adding a line to manufacture above-ground retail fueling equipment, including fuel nozzles, swivels, and breakaways. In a prepared statement, company president Kevin Long said having both above- and below-ground product manufacturing in one location helps the company "more efficiently deliver complete Retail Fueling packages to customers." OPW declined to make Long available for an interview.
The company is part of Dover Corporation, based in Downers Grove, Illinois. Its local operations began 10 years ago, with 80 employees, according to a statement from the county.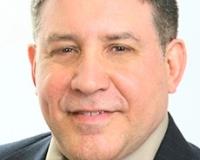 Author:
Allan Feinstein
Phone:
919-439-2076
Dated:
December 5th 2017
Views:
63
About Allan: ...